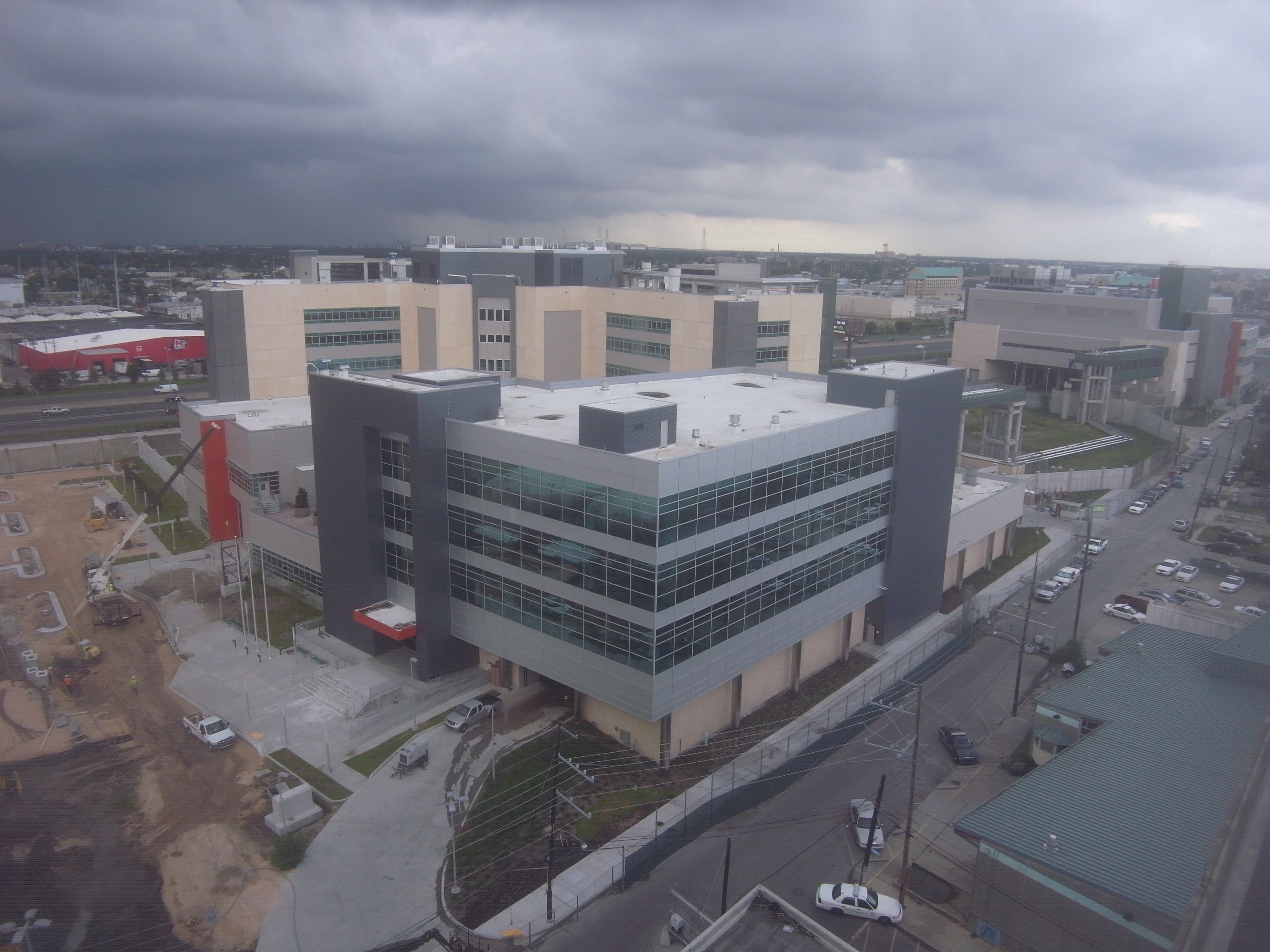 OPSO's Intake & Processing Center/Templeman III & IV Replacement
Video Channel
Young Marines
NEW ORLEANS - 4-17-2014
The Orleans Parish Sheriff's Office has received the National Council on Alcoholism and Drug Abuse Dependence Bronze Key Award in honor of the Southeast Regional Re-Entry Program.
The award is the highest and most prestigious award given by the Council on Alcohol and Drug Abuse for Greater New Orleans (CADA). CADA only gives the award to organizations and individuals who have made an outstanding contribution to substance abuse prevention and/or treatment.
"We have been making strides on addressing substance abuse and reducing recidivism through our re-entry program," said Sheriff Marlin N. Gusman "We're humbled that CADA recognizes our efforts," Sheriff Gusman accepted the award at a CADA awards luncheon with OPSO Re-Entry Director Leo Hayden at his side.
The Sheriff's Office is partnering with CADA to expand and enhance substance abuse treatment services with the help of a three-year, $1.2 million federal grant. "The goal is to provide substance abuse treatment and to give inmates the tools to get out of jail and never return," said CADA Executive Director Joyce Bracey.
NEW ORLEANS - 4-17-2014
The Orleans Parish Sheriff's Office has reached a partial agreement with the City of New Orleans that will allow the Sheriff's Office to increase staffing and bring the office one step closer to full compliance with the consent agreement signed in December 2012.
"We're pleased that the Sheriff's Office is making significant progress with this agreement," said Sheriff Marlin N. Gusman. "This partial agreement serves as the framework for substantial compliance with the consent agreement."
Under today's agreement, the city pledged to provide funding that will allow the Sheriff's Office to better project payroll funding, hire additional deputies through the end of the year and fill critical positions called for in the consent agreement: a classification manager, a compliance coordinator and in human resources.
Both Sheriff's Office and City of New Orleans officials pledged to meet in the coming weeks to continue to resolve issues related to funding and consent decree compliance.
"We've made a significant step today," Sheriff Gusman said. "On behalf of the Sheriff's Office, I'd like to thank the court and the monitor for their guidance; and I'd also like to thank the City for their good faith in these negotiations."
Victim Notifications & Programs
Crime Victims Programs
Victim Notification
ICE
Notification System
Crime Victims
Reparation Program
Elderly Victims
Assistance Program
Louisiana Victim
Notification System
Public Bids
Top Headline
Other Headlines
If you have a medical question about an inmate, call the Medical Inmate Advocate at 504-822-8000, ext. 4134.
The Medical Inmate Advocate is an experienced OPSO nurse who will investigate your concern and call you back. If you wish to provide medical information about an inmate, call the Medical Inmate Advocate. Medical confidentiality is maintained, but your concerns will be addressed.
Programs for Public Benefit
Harmony House
The OPSO Harmony House addresses the needs of parent, child, the courts, and the communities of New Orleans and the surrounding metropolitan areas by providing a safe, supportive environment for Supervised Visitation and Monitored Exchanges with equal regard for parent and child safety.
Young Marines
The OPSO chapter of the Young Marines is in partnership with the national Young Marines program. Youth under the age of 18 enroll for drill, games, field trips, and education.
West Bank Major Crime Taskforce
Deputies assigned to this task force focusing on major crimes and narcotics enforcement on the West Bank.
United States Marshalls Task Force
OPSO also participates in US Marshall task force activities, focusing on the apprehension of violent criminals in the Greater New Orleans Area and monitors registered sex offenders in Orleans Parish.
The Great Body Shop
The Great Body Shop program is a school-based program which covers drug prevention, health, bullying, emergency situations, nutrition, and other topics for youth from kindergarten through twelfth grade. Materials and training are available from OPSO.
Sheriff Marlin N. Gusman's Supervised Visitation Center
This program is in partnership with Harmony House and provides non-custodial parents a safe drop-off and/or visitation area.
Juvenile Curfew Center
OPSO maintains the Orleans Parish Juvenile Curfew Center in conjunction with the New Orleans Police Department. Youth under the age of 18 are brought to the facility when they violate City of New Orleans curfew laws and are held in a non-secure environment until a parent or guardian arrives for them.
Elderly Victim Assistance and Victim's Assistance
This program is in partnership with the State of Louisiana Victims Assistance Board and provides limited funding and assistance to elderly or non-elderly victims of crime.
Drug Abuse Resistance Education (DARE)
DARE is a school-based drug awareness and prevention program for youth. OPSO's main focus is sixth graders through high-school.
Criminal Patrols
This program focuses on outstanding warrants for violent crimes. Persons wanted for violent crimes are targeted and arrested for public safety. This program is grant funded in partnership with the Louisiana Commission on Law Enforcement and focuses on proactive crime prevention in high crime areas and the apprehension of wanted fugitives.
Presentation to Mayor's Committee
Criminal Justice Working Group


City Council Presentation
2014 Budget Presentation